At Meridian Law, our clients come first. When people think about hiring an attorney, they want someone who will take the time to understand their situation and events that led to their current problem.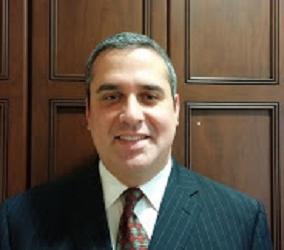 Aryeh Stein takes pride in the level of personal services that he provides to all of his clients. You will work directly with Mr. Stein on your matter. That gives him the chance to know and understand every aspect of your situation.
Practice Areas
Meridian Law is a Baltimore law firm that helps businesses, entrepreneurs and business professionals with a variety of business issues.

Business Formation and Transactions
Our services include:

Business formation and reorganization — We assist clients with entity selection (including LLCs, LLPs, corporations and sole proprietorships) and business reorganization.

Contracts – We assist with all forms of business contracts, including operating agreements, employment contracts and much more.

Business collections — Our firm's reputation and experience in debt collection matters are invaluable assets to clients, regardless of whether the amount owed is great or small.
Bankruptcy and Insolvency
Chapter 7 - In most Chapter 7 bankruptcies, you keep all your property and your debts are simply wiped out.
Chapter 13 - Chapter 13 resolves many problems that cannot be resolved through Chapter 7. A chapter 13 is often filed to stop a foreclosure and save the family home. You can usually keep your property, but you must earn wages or have some other source of regular income and you must agree to pay part of your income to your creditors.
Chapter 11 - Chapter 11 bankruptcy reorganization is available to individuals and business entities, and may be the best course of action when Chapters 7 and 13 are not appropriate. Meridian Law has significant experience in Chapter 11 cases, and we look forward to advising individuals and businesses in financial distress whether Chapter 11 is the right solution.